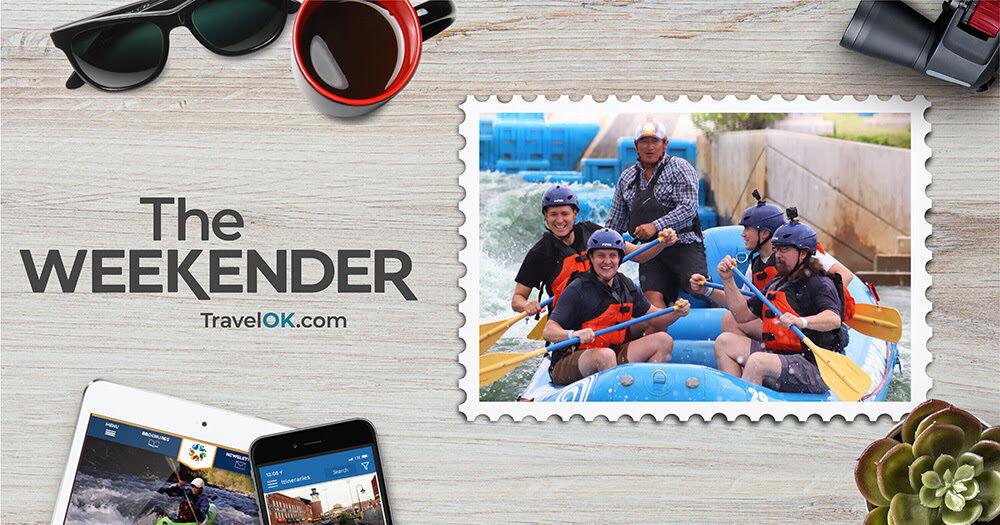 Trip Ideas Near Oklahoma Tourism & Recreation | News
With rising gas prices, nearby travel destinations are vital. The Oklahoma Department of Tourism and Recreation creates short episodes of The Weekender video series every two weeks, with each episode inspiring those looking to travel close to home.
A new episode of The Weekender is released every other Wednesday on the department's YouTube channel and TravelOK.com. With the Eat, Stay and Play theme, each episode features a dining destination, accommodation option, and at least one activity unique to the location. Episodes are easily digestible at around two minutes.
The Weekender debuted in July 2021, and there are now 20 episodes available on YouTube and the TravelOK website. Each episode highlights a distinct Oklahoma destination, with viewers finding episodes placed in all regions of the state. The most recent episode, featuring Oklahoma City, premiered on March 30. It features The Jones Assembly, Colcord Hotel and Riversport Adventures.
The next episode, which premieres April 13, will feature destinations in Lone Grove and Hobart: Frisco Creek BBQ in Hobart; Quartz Mountain Lodge; General Tommy Franks Leadership Institute & Museum and off-roading in the Eagle Roost ATV area of ​​Quartz Mountain State Park.
For those looking to plan new adventures in Oklahoma, the TravelOK Trip Planner is an accessible tool that can help get them started. This can help travelers organize and maximize their time, so they can get the most out of their Oklahoma trips.
The app offers a new way to explore what Oklahoma has to offer, including upcoming events, popular attractions, restaurants, sights, lodging, shopping, landmarks and more. Travelers can create itineraries using Oklahoma attractions and events, or they can select pre-planned itineraries.
The TravelOK Trip Planner app is available for download on iPhone or Android; Simply type "TravelOK" in the search field or follow the links on TravelOK.com.