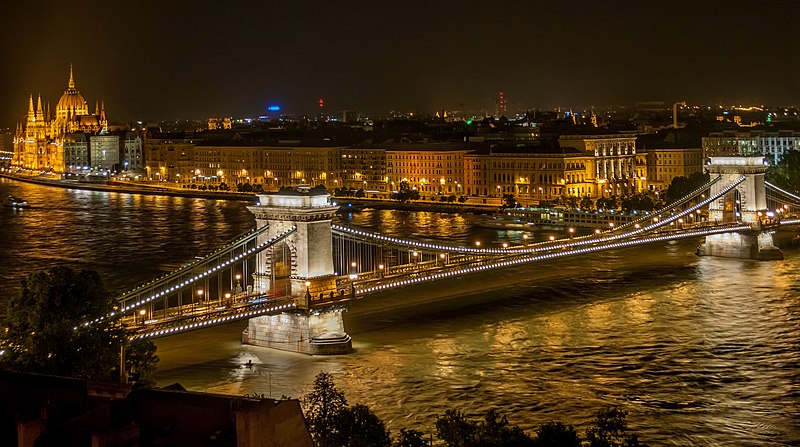 Six birthday travel ideas and experiences you must try
Planning a birthday trip can be a difficult task because all those eye-catching destinations and sights make it difficult to decide where to go.
You want everything to be perfect and come up with something original, so check out this list of six birthday ideas and create an unforgettable memory.
1. Italy – travel the country by train
The land of pizza, pasta and wine! And they also have ice cream. You must like it.
Imagine celebrating your birthday surrounded by this beautiful country and all it has to offer.
In a train you can see many impressive destinations across the country.
Tuscany, Florence and the Cinque Terre are so breathtaking that you will want to come back.
This kind of birthday trip will surely stay in your heart for a long time.
2. Hungary, Budapest
There are many famous destinations in Europe, but there are not many places like Budapest.
You can see many museums, castles and rivers.
The capital of Hungary could also save you money as it is one of the cheapest cities in Europe.
However, the city has a rich culture and amazing sights such as the Hungarian Parliament Building and the Danube Promenade.
3. The United States, Las Vegas
If you're looking for a crazy travel idea, Las Vegas might be a great option.
It's a great option for any kind of celebration because you can enjoy Sin City and go wild.
If you're lucky, you might win big at some casinos out there.
Try exploring it a bit and you will surely find something for yourself.
Relax and enjoy. What happens in Vegas stays in Vegas!
4. The Czech Republic, Prague
Prague is a beautiful city and a perfect place for a fantastic birthday trip.
In addition to drinking beer and walking around the city, you can drive about 40 minutes from the city center and have an unforgettable time.
Prague Shooting Range lets you shoot great guns, and you don't even need to have a gun license!
This open-air shooting complex allows shooting from 15 to 500 meters away.
You can try shooting AK-47, Western Winchester rifle, Soviet Dragunov sniper rifle and many more.
A chance to become an American ranger or a Soviet sniper sounds like a nice gift, right?
It's a moment you won't forget!
5. Mexico, Cancun
Imagine a perfect, sunny birthday trip to some of the most beautiful beaches in the world.
Cancun is the best place for that. It is located on the shores of the Caribbean Sea.
In Cancun you can enjoy good food and drinks.
The best time to visit this place is in the summer, so you can take full advantage of the good weather.
You can go scuba diving or snorkeling to explore what lies beneath the surface of the water.
Rest and experience the beautiful clear water and beaches. You will not regret it !
6. Peru, Machu Picchu
This is the place that many people have heard of. It is special for its history and the Inca people.
It is a perfect place for adventure seekers who like to spend their time being active.
You can go rafting, hiking and ziplining to experience the wonderful nature of this place.
Spend your birthday in a city that has a rich history and thousands of visitors every year.
Macchu Picchu is one of the seven wonders of the world and it is worth spending time there.
Discover the intricate stone architecture and enjoy breathtaking views.
These places are ideal for the perfect birthday trip, and the rest is up to you.
Different people like different things, but this list is made up of destinations everyone has to love!
Before you travel, be sure to consult tourist guides for each city so that you are well prepared.
Create unique memories wherever you go.
Featured image credit: Wilfredo R. Rodriguez H. licensed under CC0 1.0