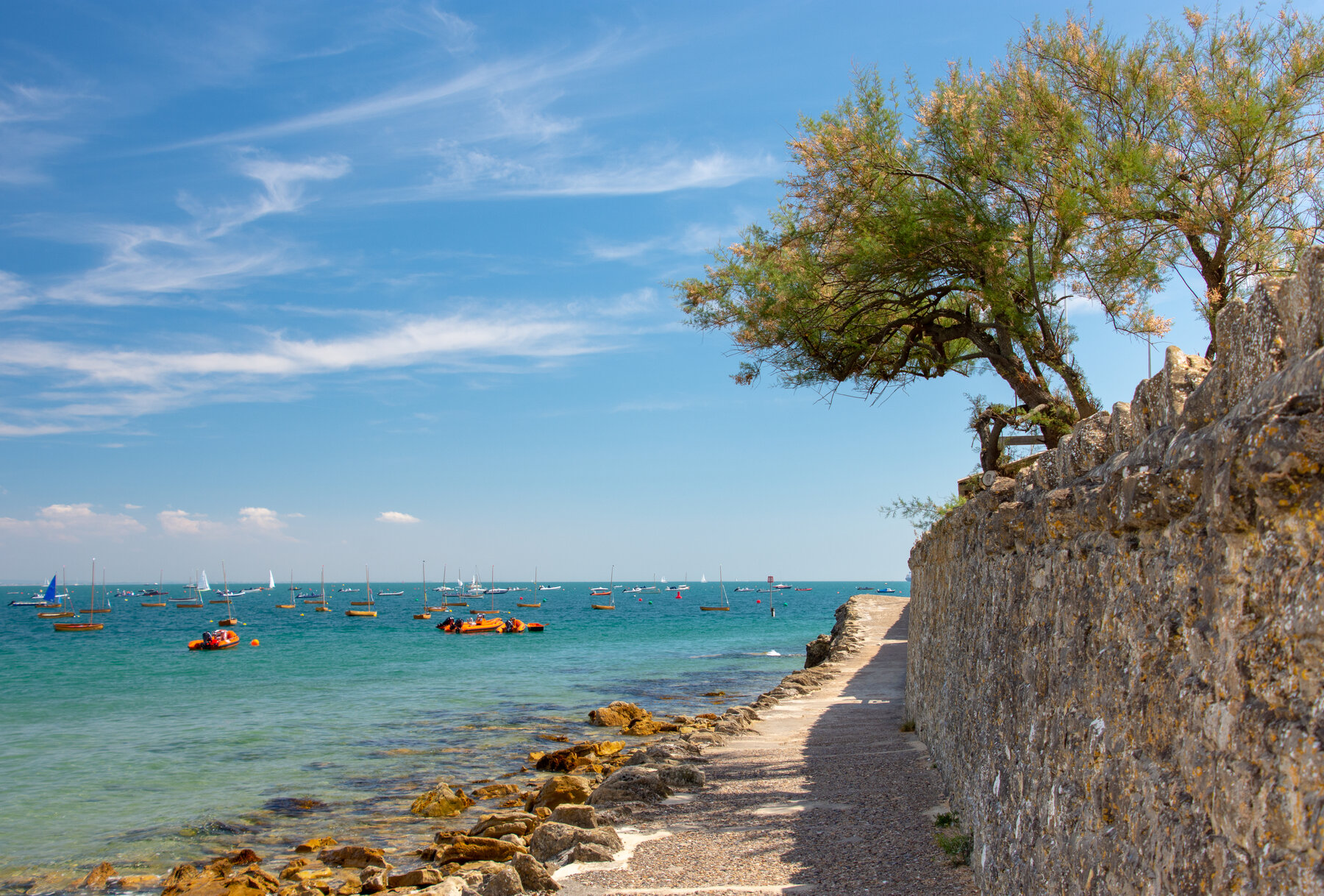 Sea travel guide and information
It's definitely worth getting out of bed early in the morning and strolling along the shore at Seaview, to see why such an obvious and seemingly unoriginal name is a perfect fit for the village on the Isle of Wight.
As dawn weaves its way through dusk, look for bats swooping in and out of the eaves near the graceful flint buildings that characterize the village. In the clear, still twilight of dawn, these aerial mammals can seem surreal, a bit like broken umbrellas being shaken up and down by an invisible hand. Lines of cormorants fly east along the Solent from their nocturnal roosts, honking geese following in their wake. It's a timeless scene – if you were to date it, you might feel like you've gone back 100 years – and all that seems to be missing is a lady twirling a filigree parasol while carrying a poodle under his arm, escorted by a wheezing, corpulent gentleman taking the sea air on doctor's orders.
A non-stop walk around Seaview takes maybe ten minutes (you don't have much more to explore than an anti-clockwise loop starting on the High Street, which leads to the Esplanade from where you walk up along Seafield Road), but it would be easy to wander around here all day, spending time in one of the two good hotels, the handful of cafes and two excellent shops, all centered on or right next to of High Street. Some visitors come for a week and don't go any further than here on the island.
The coastal path hugs the edge of Seaview, often following a sea wall that keeps the Solent at bay, and offers uninterrupted views of Ryde East Sands and the mix of pebbles and sand of Springvale Beach. The defences, for now at least, prevent the sea from overwhelming the few new and rather exposed houses that sit above the beach. Follow the coastal path a few hundred yards west of Seaview and you'll come to Alan Hersey Nature Reserve, named after a former local councilor who cared passionately about the local environment. The forest is small but stretches inland along a reed-lined lake and is an enchanting place, especially early in the morning when, if you walk leisurely, you can catch a green woodpecker stalking. feed on the ground. To the dismay of today's local wildlife lovers, there is a proposal – vigorously opposed – to convert the reserve into a yacht park.
A narrow coastal road and seawall separate the reserve from the adjacent duver Seaview. A duver (pronounced to rhyme with 'to cover') is a geological element composed of a tongue of sand and pebbles and this extends in a rectangular fashion on the sea side of the dyke. Both the reserve and the duver are part of a Special Protection Area, an environmental distinction awarded to species-rich places, and you will almost certainly see herons and little egrets. Additionally, nine species of bats have been recorded here. The duver provides important habitat for sandwich, roseate, and lesser and common terns, as well as wintering ringed plover, green-winged teal, and black-tailed godwit.
If you had been here in 1887 you would have had something more macabre to contemplate, for that year the steamer Bembridge struck a whale near St Helens Fort. The unfortunate cetacean was exhibited in a tent on Seaview Beach.