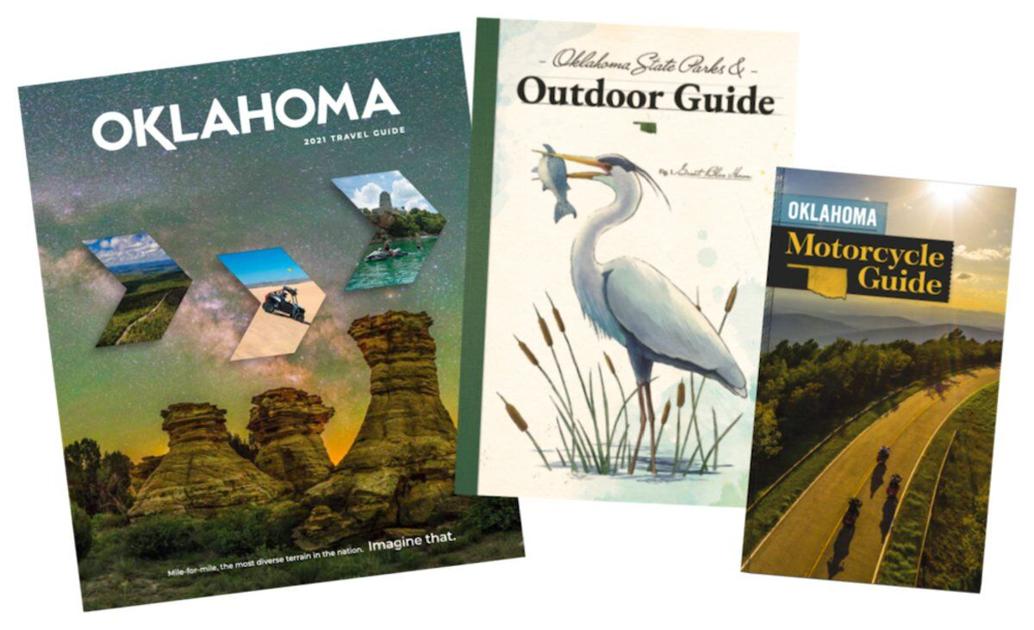 Oklahoma Tourism Releases New Travel Guides | New
OKLAHOMA CITY – After a year of uncertainty, many are ready to start the New Year with vacation planning.
The Oklahoma Department of Tourism and Recreation has released three new publications to help travelers plan memorable road trips: The 2021 Oklahoma Travel Guide, The State Parks and Outdoor Guide 2021 Oklahoma Guide and the revamped Oklahoma Motorcycle Guide.
These posts show many of the things Oklahoma does best: beautiful outdoor landscapes, incredible state parks, and open roads to navigate.
"We look forward to putting these new guides in the hands of travelers inside and outside Oklahoma who want to see all the state has to offer," said Lt. Gov. Matt Pinnell, who is also Secretary of State for Tourism and Branding. . "Whether you want to explore our great outdoors or experience a true slice of Americana while driving Route 66, you'll find something in these guides that will inspire you to start planning your Oklahoma adventures."
The 2021 Oklahoma Travel Guide highlights the state's diverse landscape and its new "Imagine That!" Branding, inviting readers to imagine all they can see and do in Oklahoma – from trout fishing in the Lower Mountain Fork River to hiking in the Wichita Mountains Wildlife Refuge to family outings in urban paradises like Tulsa's Gathering Place and Oklahoma City's Scissortail Park. With 12 ecoregions within its borders, Oklahoma has the most diverse terrain in the country.
The 2021 Oklahoma State Parks & Outdoor Guide offers more than 200 pages of information and photographs of Oklahoma State Parks and other popular outdoor destinations in the state, as well as directories of outdoor activities, cabins and lodges, as well as camping and RV sites in the state.
The new Oklahoma Motorcycle Guide includes 14 trips across the state – including the Talimena National Scenic Byway and Route 66 – plus additional destinations and events for bikers.
Travelers can order or download the new guides at TravelOK.com/Brochures. Many other Oklahoma Tourism and Recreation Department publications are also available, including the Oklahoma Route 66 Passport, the Oklahoma Route 66 Guide, and the Oklahoma Indian Country Guide. The website's offerings also include Oklahoma Agritourism publications and brochures on state attractions.
Guides are also available by phone by calling 800-652-6552 and pressing 1. Travelers can also pick them up throughout the year at Oklahoma Tourist Information Centers, Parks State of Oklahoma and many tourist attractions and accommodations in the state. The department encourages those who wish to pick up guides in person to call ahead as the pandemic has affected the hours of operation for some businesses, and some locations may take a few weeks for new guides to be stocked.