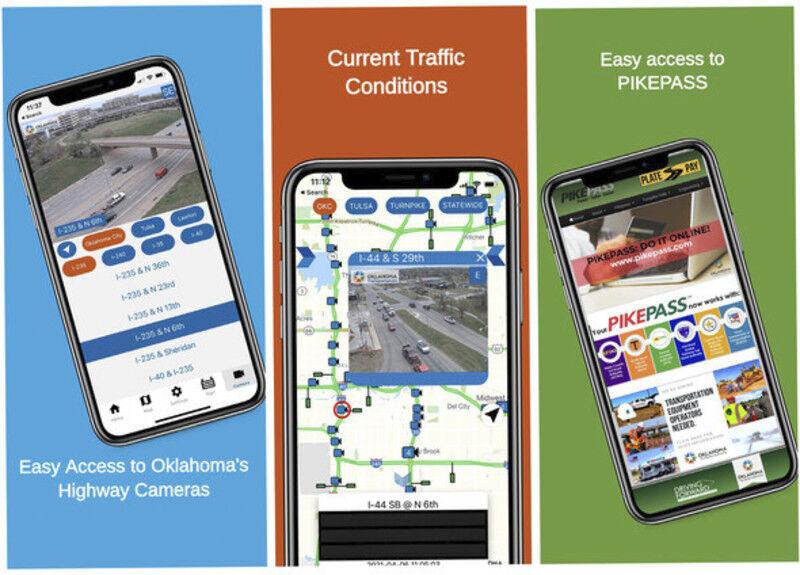 Drive Oklahoma Mobile App Guides Users to More Real-Time Travel Information New
[ad_1]
The Drive Oklahoma mobile travel app and its associated website now provide motorists with an enhanced travel experience with the addition of several improved navigation tools and options to better check traffic on freeways, US and national highways as well as Oklahoma's toll freeways before venturing out.
Through a partnership between the Oklahoma Department of Transportation and the Oklahoma Turnpike Authority, the Drive Oklahoma mobile app and www.oktraffic.org provide multiple travel services such as real-time speed data, live traffic camera views of many Tulsa and Oklahoma City metro locations, digital message board information by location, radar information real-time weather forecast and more. The updated versions of the app and website also offer a tutorial of the new features.
"ODOT and OTA are committed to improving the experience of motorists on our highways and tolls. The upgrade to the Drive Oklahoma mobile app and website puts more modern, user-friendly tools in drivers' toolkits to help them achieve a safer trip every time they leave, "said Terri Angier , spokesperson for Oklahoma Transportation. "We encourage motorists to use these additional features of mobile applications to plan their routes before getting behind the wheel or asking their passengers to navigate for them. "
The mobile app launched a new branding, the Drive Oklahoma name, and added real-time speed data on toll freeways in 2020. Now, just ahead of summer travel, additional upgrades include :
Press and hold the map to activate auto-tracking mode, which automatically switches the view to the nearest traffic camera when a motorist's location changes. This also includes a swipe feature to see all of the traffic camera angles available at one location.
Mobile app and website users can also customize a favorite camera, digital message board, and card slots they use most to be their default when opening one or more. the other application.
New data overlays are included to provide an even more inclusive experience, including weather radar data. Charging station locations for electric vehicles have also been added.
Navigation tools at the top of the map help users easily switch between different maps and features, including map legend, menu options, and links to state travel information sites surrounding.
Users may also notice an improvement in images from traffic cameras, as new technology upgrades to the system allow a higher resolution live image.
And the mobile app now provides a space to report issues and comments.
The new map legend also strives to make the information clearer with new, easy-to-read symbols. One example is a dollar sign that highlights state toll highways to help indicate when a motorist is traveling on a toll road. The app update also contains helpful links to other road safety information, such as Oklahoma Transportation's new annual safety initiative, Make Safety Stick: Everybody Click.
Agreements with the Waze app add value by incorporating the Waze user's self-reported information into Drive Oklahoma maps. This gives motorists even more real-time data on what might be happening on the road, such as construction or accidents. While this update includes several new improvements to the mobile app and website, both agencies are committed to providing more information and functionality in the future.
"All of these tools are designed to help motorists reach their destinations safely and more efficiently, however, we want to remind drivers that they are our # 1 road safety partner," Angier said. "Please check the Drive Oklahoma mobile app before getting behind the wheel and always put away all distractions and fasten your seat belt for a safe trip."
Those who already have the Drive Oklahoma mobile app can click the update in an app store to start taking advantage of the new features. New users can download the app from the Google Play Store or the Apple App Store.
[ad_2]