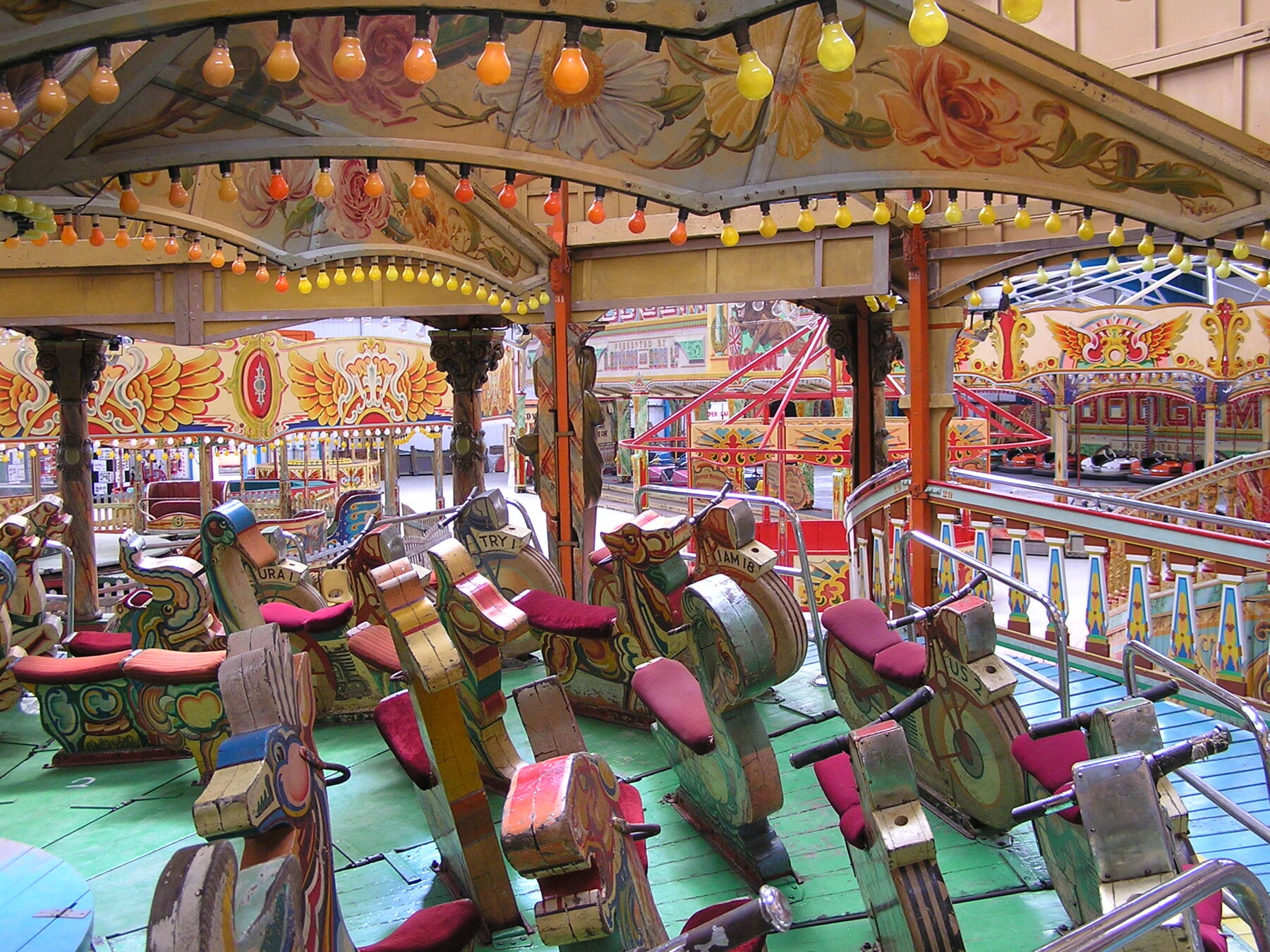 Dingles Heritage Fairground Travel Information and Guide
Just three miles south of Roadford Lake in Devon is Dingles, a fully functioning fairground with rides dating from the 1920s to the 1970s and housed in two giant hangers. Never has a heritage center been so much fun. Music and colorful lights set the mood as riders howl on Moon Rocket, the ultimate white-knuckled ride of the 1930s, while Harry Tuby's Victory Horses roundabout is a little quieter – built in 1920 , it shines in its original colors and wooden horses.
Each ride has its own story, explained on an information board. The Ghost Train was built in 1947 and was owned by Joe Stevens, son-in-law of circus-renowned Billy Smart; it has its original decoration which contains fantastic and funny cartoon scenes. The Super Chariot Racer was one of the first white-knuckle rides and proved hugely popular in the 1930s, costing £1,750 to build. Decorated in the theme of Roman chariots, it is as spooky today as it was almost a hundred years ago. Then there are the Super Dodgems which date from 1932 and toured England until 1980. A contemporary newspaper described the bumper cars as "an indoor driving game, in which collisions do not don't call for swear words".
There are so many rides, as well as traditional shows and even the caravans used by showmen when touring the country. In 2021, a new shop and cafe were added, with much of the work done by passionate volunteers. It's a wonderful place, we loved our stay there and will be back; don't miss it.