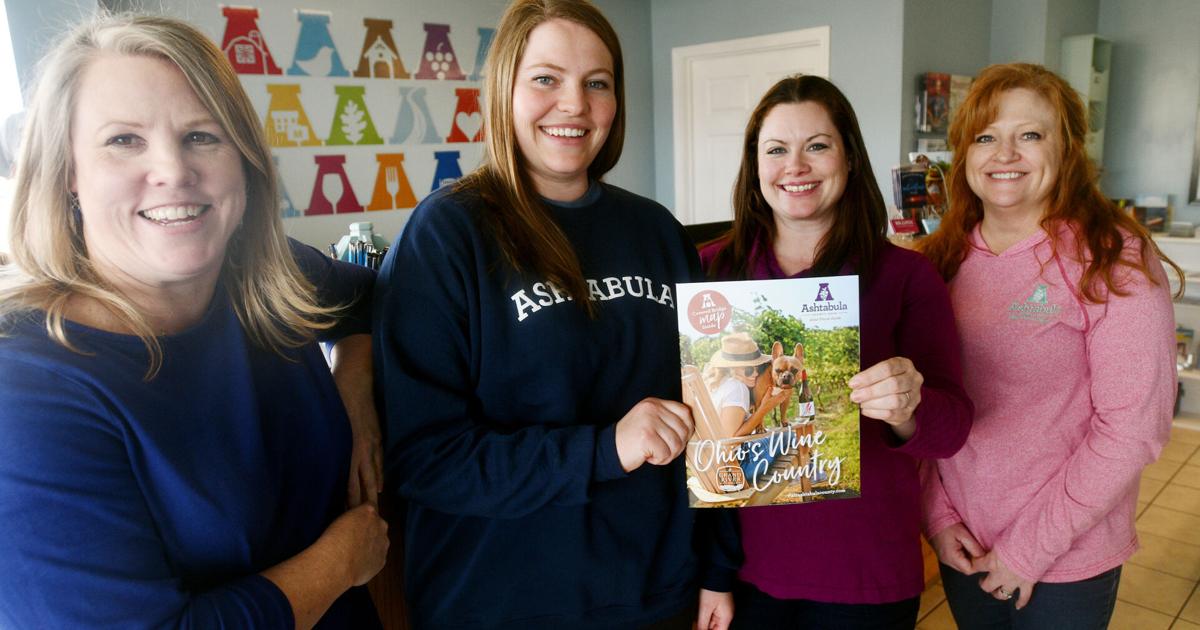 County travel guides are ready | News
TOWNSHIP OF AUSTINBURG — A brand new travel guide is ready for distribution after much work by the Ashtabula County Convention and Visitors Bureau.
ACCVB director Stephanie Siegel said the guides were delivered last week and involve a photo-centric theme coordinated by marketing manager Amanda Lloyd.
"It's very photo heavy," Siegel said.
"We brought the whole project in-house," Siegel said.
"We do our best to get them out to the community," Siegel said.
The travel guide focuses on area businesses and the experiences of tourists visiting the area, Siegel said.
The guide includes plenty of information about wineries and covered bridges, but also has an event section, details of year-round activities and tourist-oriented businesses. She said a quiz section is also being added to the post.
One aspect of the guide is to provide detailed information on pet-friendly tourism.
"During COVID there was a huge increase in the number of pets adopted and now they [the owners] travel with their pets," she said.
The guide also details activities in various parts of the county, including Bridge Street in Ashtabula, Geneva-on-the-Lake, and Ashtabula County Metroparks, to name a few.
The calendar of events begins with the Icewine Festival which takes place throughout March and ends with a New Year's Eve gala at the Lodge in Geneva-sur-le-lac.
Siegel said staff are trying to get the guides to all corners of the county and members to provide tourists and residents. She said people can also stop and pick one up at the ACCVB in Austinburg Township on Austinburg Road, near the Route 45 intersection.